Systems thinking isn't as scary as it sounds.

Systems thinking is a combination of processes and outcomes and it is the understanding of the different components that make-up a market. We understand it as a 4 phases model and we believe that all sectors need to go through these phases of market transformation before reaching "full" sustainability. This theory is applicable to any sector, region or commodity – even yours.
Here are our 5 reasons why Market Transformation thinking could solve your sustainability challenges in a structural way:
---
1. Think long-term
Market Transformation triggers you to think beyond and explore current sustainability issues and future scenarios. Through back-casting you can change your course of action and seize opportunities whilst you are at it.
---
2. Stay ahead of the game
Through Market Transformation you can future proof your organization, strengthen your competitive advantage and drive positive impact as you become a front-runner within your sector.
---
3. Build a clear vision
Understanding what is going on in your market and what that means for you as a business – is good business. Market Transformation structurally builds your vision; it is efficient, you can create partnerships and design strategic action plans to reach your goals.
---
4. Collaborate with other like-minded organizations
As you start your Market Transformation journey you will collaborate with like-minded organizations and team up to tackle sustainability challenges together.
---
5. Go beyond just theory
Market Transformation goes beyond just the dry theory with S-Curves and X-Models, it is actually very practical, interactive and action oriented – a theory that is both fun and smart.
---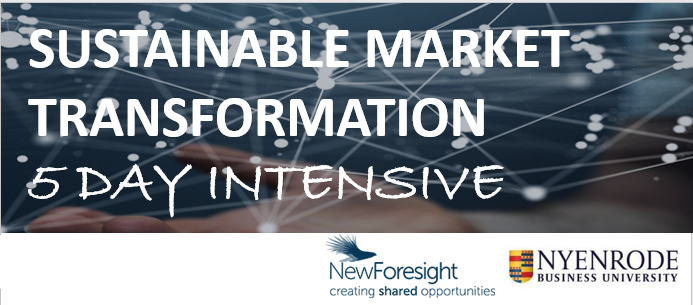 In collaboration with Nyenrode Business Universiteit we have designed a 5-day course on Market Transformation. This unique opportunity gives you a detailed overview of systems thinking. More importantly, together with you, we will explore how you can use this thinking in your own organization and sector and communicate this with conviction.
Our media partner P+ has written a series of deep-dive specials on different sectors and challenges that will be tackled during the course.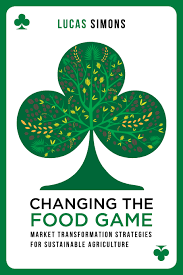 We have 10 years of experience partnering with leading companies, civil organizations, governments, and multi-stakeholder platforms to drive transitions in over 15 sectors.and 20 countries. Throughout these years we have bundled our experiences and insights into a book called "Changing the Food Game", and now we are even writing a sequel "Changing the Game".