Are you concerned about the sustainability challenges we are facing today? Do you want to make a real difference and drive positive change in your industry? Then you need to read Changing the Game, the groundbreaking book that reveals the cutting-edge insights and strategies that enable you to tackle the biggest sustainability challenges of our generation.
Sustainability problems are becoming more alarming every day, and the biggest threat we face is complacency. Business-as-usual is no longer an option. We must change our economies in fundamental ways so we can live within the planetary boundaries and social dimensions.
Get your copy of 'Changing the Game' the book right now!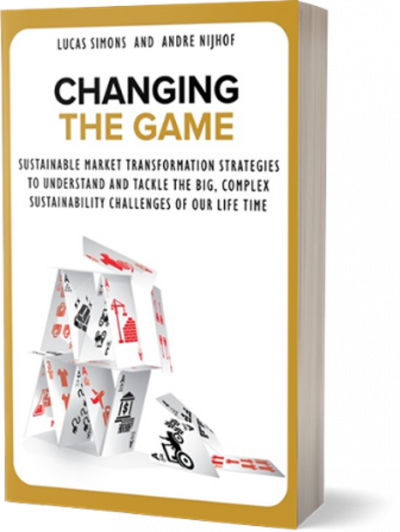 Are you fighting symptoms or changing the game?
For decades, we have been warned about climate change, loss of biodiversity, and social injustice. In response, we have spent billions of dollars trying to fix these problems, but they only get bigger and bigger. Why is this happening? It is happening because we are only fighting the symptoms. We are looking for easy solutions. We are not changing the underlying market forces that created these outcomes in the first place.
That's where Changing the Game comes in. Written by Lucas Simons and André Nijhof, two leading experts in sustainability consultancy and academia, this book offers practical strategies and approaches that can help you understand and tackle the biggest sustainability challenges of your industry in a structural way.
By applying the approach from their bestselling book Changing the Food Game to the economy at large, Simons and Nijhof arrived at a crucial insight: sustainability challenges, despite their complexity, all stem from the same underlying market failures. They explain these failures based on four cause-and-effect chains, which are called system loops. And since these loops are the same in all markets, the solutions to the market failures are very similar in every market and sector as well.
What's more, Changing the Game is not just theory. With the help of 35 co-authors and experts, Simons and Nijhof have applied this approach to eight markets covering the full spectrum of the economy. As a result, you can see how the same patterns and phases occur in all markets.
IF YOU WANT TO HAVE A DIFFERENT OUTCOME,
YOU HAVE TO CHANGE THE RULES OF THE GAME!
What will you learn from the book?
After reading Changing the Game, you will not only understand the theory, but you will also learn how to use the eight-step method in practice. You will understand what is causing the problems you are facing and the current phase of your market or sector, and you will know who needs to do what to move it to the next phase. Armed with this knowledge, you can become a change-maker who can initiate, facilitate, and drive positive change.
But understanding is not enough. It is only by taking action that we will achieve results. We need more people who don't just talk about change, but actually become change-makers. So, if you're ready to change the rules of the game, get your copy of Changing the Game today and start making a real difference in your industry and in the world.
Get your copy of 'Changing the Game' the book right now!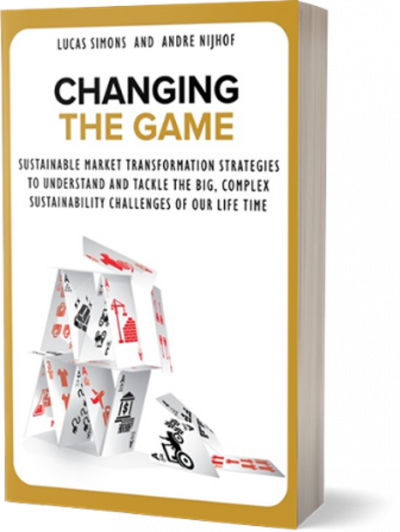 Lucas Simons has been involved in business and sustainable leadership for more than 20 years.

He is the founder of NewForesight and SCOPEinsight. He is a leading and award winning business and sustainability advisor for the World Economic Forum, Ashoka and Clinton Global Initiative. Lucas is an International public speaker and authored Changing the Food Game (2014) and co-authored Changing the Game (2020). He is known for getting results in system change and sustainable market transformation at a global scale.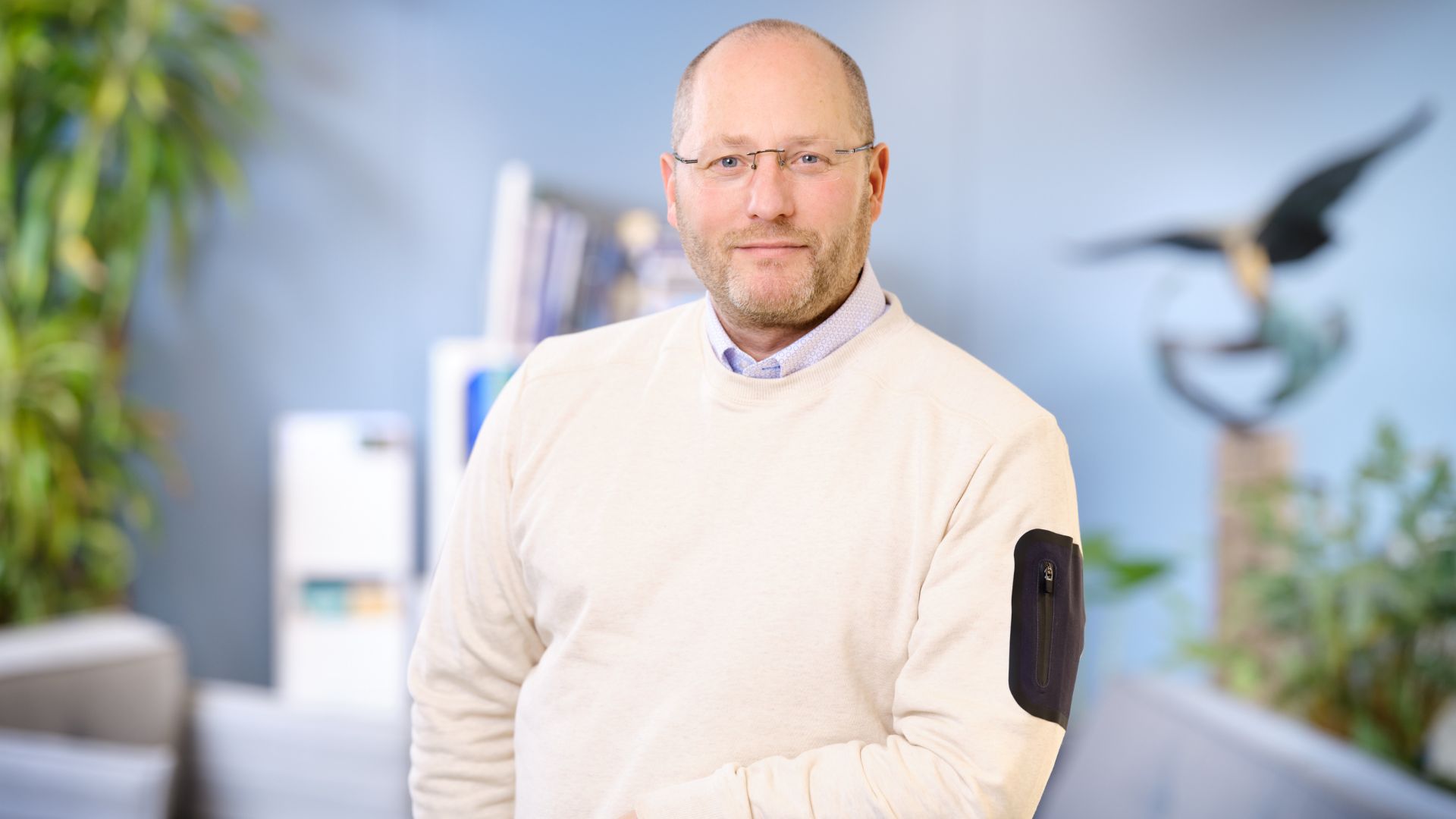 LUCAS SIMONS
Founder NewForesight lucas.simons@newforesight.com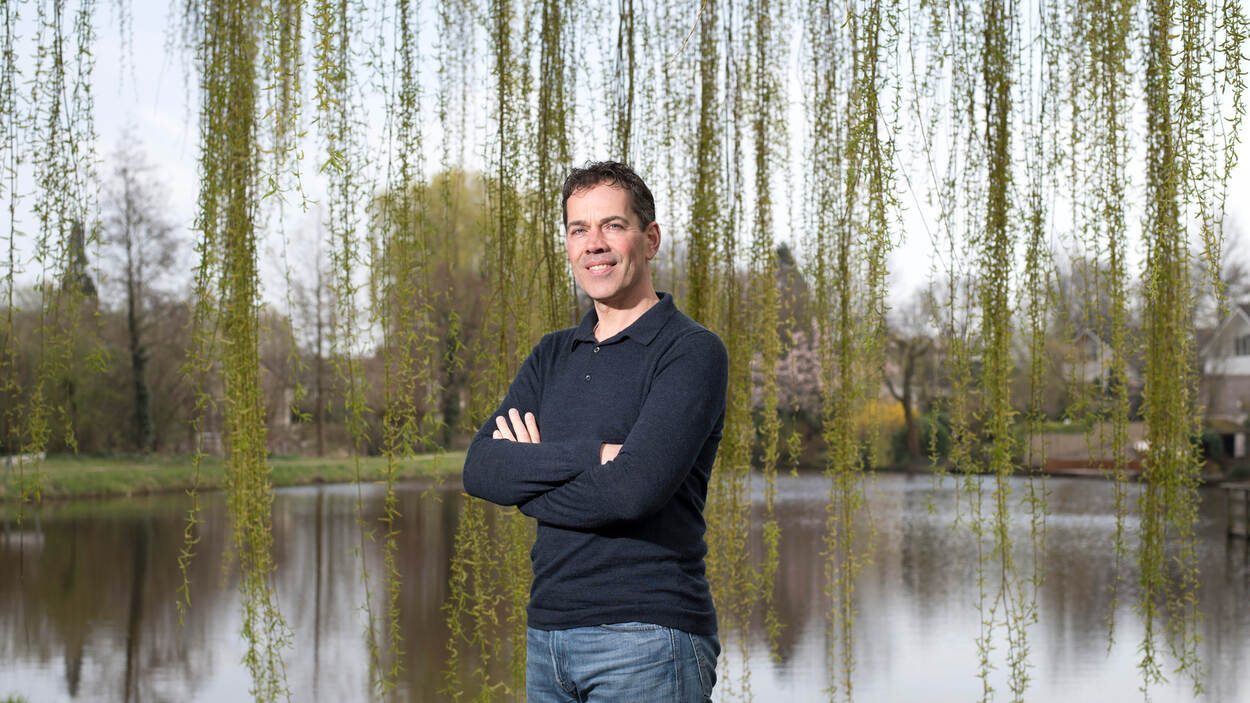 ANDRE NIJHOF
Professor Sustainable Business and Stewardship at the Nyenrode Business University a.nijhof@nyenrode.nl
André Nijhof (1969) is professor of Sustainable Business and Stewardship at the Center for Entrepreneurship, Governance and Stewardship of Nyenrode Business Universiteit.

Much of his recent work focuses on embedding sustainable entrepreneurship into the core processes of an organization. André leads executive education programs such as Finance in Transition and the Masterclass in Sustainable Entrepreneurship. He also teaches various courses for the MSc and MBA programs at Nyenrode.