This was featured in our quarterly NewForesight Update. Not receiving our updates yet? Register here. 
As a professional in the field of sustainability, measuring performance is all around you and with the 'beyond certification' debate in full swing, reporting on output level is no longer enough. More than ever, performance measurement is considered a driver for change that can serve as a tool to guide decision-making and help organizations achieve their goals in sustainability more efficiently and effectively. As mentioned in our recent blog on the Key Elements of Sustainable Market Transformation, performance measurement should be part of a holistic approach, and should itself be subject to continuous improvement. But how can you effectively integrate this in your organization?
In this NewForesight Update, we take a closer look at performance measurement by sharing what, in our experience, are four success factors and best practices of performance measurement approaches in the field of sustainability.
Measure long-term improvements instead of one-time results
Performance measurement on sustainability issues has had a tendency to focus on tracking the "before and after" of interventions. However, a more powerful approach is to continuously track project results over the long-term. A useful tool as a guiding compass for continuous tracking is a Results Framework. This pins down your long-term vision, your supporting objectives and a way to track performance and progress across your activities.
We have developed a number of Results Frameworks for clients, ranging from Cargill to the sector-wide strategy of CocoaAction for WCF, and most recently a supporting KPI framework for The International Cocoa Organization (ICCO).  The ICCO KPI framework, which we presented at the  World Cocoa Conference, measures the progress and impact of the Global Cocoa Agenda, a strategy for the entire cocoa sector which covers the private and public sectors of consumer- and producer countries. This framework creates transparency and accountability related to actions and commitments of the various stakeholders that will all need to contribute if we are to achieve a sustainable cocoa sector in the future.
Report on holistic impact, not just project impact
Tracking the performance of sustainability interventions tells you whether you carried out your activities and whether they achieved what you intended them to. Yet, most organizations do not just want to know about the results of a single intervention; they are interested in how well the activities of their organization are doing as a whole to achieve their goals in sustainability. With the right tools, you can synergize monitoring and evaluation across your organization to track not just how well individual activities are performing, but how your activities work together and interact as a cohesive unit. This requires a great deal of internal coordination and collaboration, as well as the commitment to a common vision and learning strategy over time.
A recent best practice in doing this, in our experience, is the Syngenta Foundation for Sustainable Agriculture (SFSA). SFSA aims to create a thriving and inclusive agricultural
market system by driving the innovation, delivery, and scale-up of sustainable solutions to precommercial farmers. To gain insights into this overall impact of SFSA across geographies and departments (Agri-services, Insurance, and Access to Seeds) we supported SFSA with the development of a Performance Measurement System. After supporting a process of internal alignment around the SFSA Theory of Change, we worked with SFSA to develop a KPI tree made up of impact, outcome and output indicators. This KPI framework is designed to enable different SFSA departments to choose relevant indicators to track activity-level performance while ensuring enough standardization so that cross-department results feed into a set of integrated indicators that enable Foundation-wide tracking and reporting of performance and impact.
Look beyond your organization, and seek to collaborate
Next to your overarching strategy, a success factor of performance measurement is to go beyond the areas right in front of you. This means maximizing your impact as an organization by developing data-driven approaches in areas that seem more difficult to influence. When you proactively seek to incorporate the indirect impacts you have as an organization in your measurements, both positively as well as negatively, you learn about the progress you are making in reaching your outcomes and about the barriers in doing so.
A great example here is Commonland, with whom we have worked closely over the years on many topics, including exploring the challenges and opportunities of our current food system in the New Horizons study. Commonland has made it their mission to create an investable large-scale landscape restoration industry, aligned with international guidelines and policies through a results-based management approach. We supported Commonland in the development of their Results Framework, which has been guiding their 4 returns landscapes approach as both a project design and management tool. Commonland combines within their approach the input of local teams, investors, and partners, and measures overarching as well as landscape-specific goals.
See performance measurement as a learning journey and continuously improve
Your vision and Theory of Change should guide your operations, but these also need to be benchmarked against performance data through a Plan, Do, Check, Act cycle. When you continuously use performance data to learn and you remain flexible to adjust and improve along the way, you will receive higher results. Defining ownership of information streams and internal communication lines also helps to create a learning culture that is organized for impact.
The best practices mentioned in the paragraphs above all include in their own way a mechanism to ensure continuous improvement. ICCO's KPI framework has been designed as a 'living document' to be continuously improved and adapted to pressing challenges in the wider sector and will be revised as more appropriate and better indicators, measurements, tools and new pressing topics arise. Commonland uses their M&E framework to guide their learning agenda and has organized numerous learning sessions within the organization to, where needed, adapt each strategy to the right outcomes per landscape. Similarly, the Syngenta Foundation sees performance measurement as a starting point and is committed to processes that facilitate direct feedback loops between different streams and levels of the organization, to continuously improve performance. With a forward-looking Learning Agenda that supports long-term collaboration and coordination, this integrated approach is serving to effectively align the organization and its partnerships across activities to support the overarching aims of SFSA as a whole.
In reality, no performance measurement strategy functions the same. Are you unsure how to integrate performance measurement strategies within your organization? Plan a call with William Saab, our Senior Consultant. He is an expert on this topic.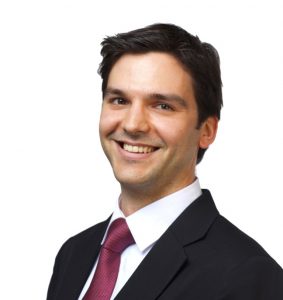 [question-block image_url="https://www.newforesight.com/wp-content/uploads/2018/07/question-wolk.png" text="Looking to integrate performance measurement strategies within your organization? Plan a call with William Saab, our Senior Consultant"]