NewForesight consists of a dedicated group of professionals who are passionate about tackling the tough sustainability challenges of our time. We believe that the best ideas come from bringing together a broad range of perspectives. Our diverse team of experts consists of strong individuals who each contribute in their own way to the final solution. Head to their bio's to get to know them.   
Our strategy advisers
---
William Saab 
Our strategic adviser William Saab is passionate about assessing what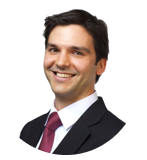 is needed to create viable smallholder farming models in a broad range of agricultural sectors. The insightful models he creates lay the groundwork for winning sustainability strategies and services.
Until January 2019, Will was the Director of the Sustainable Business Models domain at NewForesight, where he played a leading role in building and expanding NewForesight's capabilities around bringing a business case lens to sustainability challenges.
For IDH's Service Delivery Models study, Will analyzed the economic sustainability and impact of sustainability programs on the farm, service provider and investor levels across companies in the cocoa, coffee, and spices sectors in different geographies. In CocoaAction, his Farmer Economic Model helped cocoa sector stakeholders to understand the long-term effect of their interventions on the farmer business case, which has played an important part in building momentum for sustainability in the cocoa industry. And with Barry Callebaut, he created a detailed business and financial model linking fully dynamic economics at farm level to detailed financials for BC's Farm Services business.
Will's background as a strategy consultant with Booz & Company gives him a solid base upon which to build sustainability solutions for NewForesight. Previously, he was based in Lebanon and the Netherlands, where he supported both public (incl. education, healthcare, labor policy) and private (incl. FMCG, finance, oil & gas) clients. Will has an MA with honors in International Relations and Economics from the Johns Hopkins University School of Advanced International Studies (SAIS) and a BA with first class honors in Social and Political Sciences from the University of Cambridge.
Besides his role as Strategic Adviser Will is Senior Manager at the Initiative for Smallholder Finance.
---
Wouter-Jan Schouten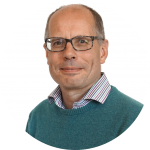 Our seasoned partner Wouter-Jan has over 20 years of experience in management consulting at The Boston Consulting Group. He has worked with many of Europe's leading companies in the consumer products, agro and food industries across Europe, Asia and Africa. He also supported the top team of the Dutch Agro-Food sector in setting the pre-competitive sector agenda in 2011. Wouter-Jan holds an MSc in Business Administration from the Erasmus University in Rotterdam.
Combining his network and expertise with NewForesight thinking has already proved to be a winning combination. This is exemplified in the "New Horizons for the Transitioning of our Food System" report which has been initiated by Wouter-Jan and jointly prepared by teams from NewForesight, Commonland, and The Boston Consulting Group. The report argues that the pressing challenges facing our food system can be translated into opportunities if we change our prevailing logic and adopt a holistic approach towards the food transition. The report gives us a clear mandate to engage (new) clients in our work.
Besides his role as a Strategy Advisor at NewForesight, Wouter-Jan is also the theme director for Food Chain Sustainability and Dynamics at the Top Institute Food and Nutrition (TiFN).
---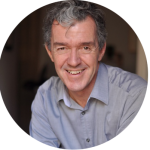 Ted van der Put
As of January 2017 Ted works as an independent consultant. In this role he supports companies and other organizations to develop and implement (more) sustainable strategies. Together with NewForesight he has been working on an international sustainability strategy for a large manufacturer of conveyance solutions. Besides his role as Strategy Advisor at NewForesight, Ted is Executive Advisor at IDH and Member of the Board at FairPhone.
Ted van der Put carries over 20 years management and sustainability. He worked for 25 years at Philips Electronics where he developed his  passion for long-term value creation, engaging teams and stakeholders with a common vision to deliver the targeted results. Over the years Ted became increasingly concerned with the impact of "business as usual" and was convinced that (collective) leadership efforts of frontrunner companies could leverage sustainable development in service of people, planet, and profit. From 2010 until 2017 Ted has been working as a Director and Executive Board member of the Sustainable Trade Initiative (IDH) and provided leadership to a wide variety of (mainstream) sector transformation initiatives like the Global Coffee Platform, the Aquaculture Stewardship Council, the Sustainable Apparel Coalition and The Initiative for Sustainable Landscapes (ISLA).